Quick Links to On-line GIS mapping tools
The Northern New England Chapter of the American Planning Association (NNECAPA) awarded their 2014 Project of the Year to the collaboration between the Washington County Council of Governments (WCCOG) and the GIS Service Center at the University of Maine at Machias (UMM) for their on-line GIS mapping tools serving the 44 rural communities of Washington County, Maine.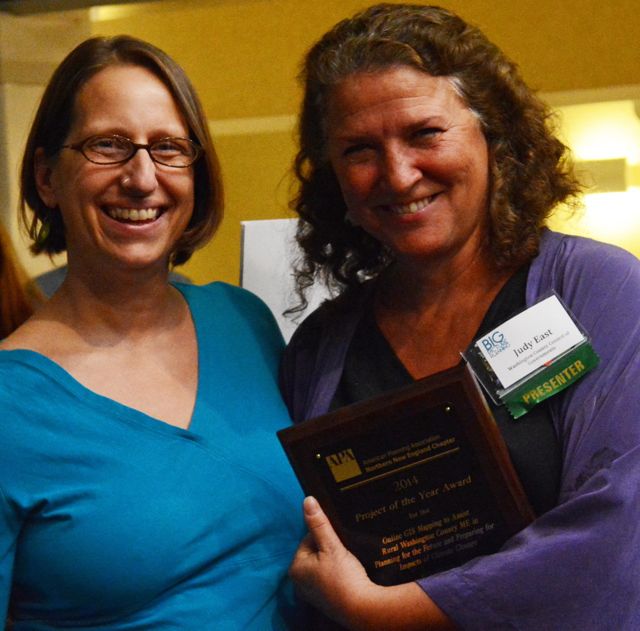 The project received top marks from NNECAPA for its innovative features, its widespread utility, and its high potential for replication in other parts of Maine, New Hampshire, and Vermont.
Although it makes use of multiple GIS database layers and integrating software, the online tool can be used effectively by anyone with an Internet connection; no prior GIS experience, software, or special training is required.
Quick links to the on-line GIS mapping tools are available here: