Transportation Access & Cost in Washington County
Downeast Acadia Transportation Summit
In Washington County, many working-age adults are unemployed or underemployed because they do not have reliable transportation to commute between their rural homes and the major regional employment centers. Limited public transportation service is available in Washington County, but it is operated primarily to deliver social service clients to their appointments and thus does not adequately meet the larger business needs of the region.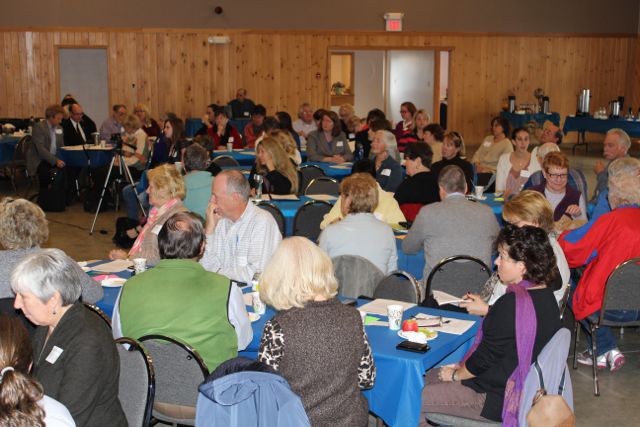 On November 5, 2013 GroWashington-Aroostook partnered with numerous regional stakeholders to plan and execute a transportation summit - Strengthening Our Community Transportation System to Improve Physical , Economic & Social Health. After a Keynote presentation by the Honorable Matthew Dunlap, Maine Secretary of State panel discussions provided background and insights on:
Strengthening Our Volunteer Driver Systems
Strengthening Our Publc Transportation Systems
During the six-month summit planning process, task force members helped to forge new partnerships and collaborative projects between the regional healthcare community, community-based volunteer coordinators, social service agencies, and transportation planners around a shared interest in improved transportation access for ALL Washington County residents.
Participating organizations and individuals continue to meet monthly as a multidisciplinary Transportation Team to develop ways and means to implement some of the key initiatives and policy recommendations that emerged from the kickoff meeting and regional summit.