Local Food in Washington County
Sunrise County Food Alliance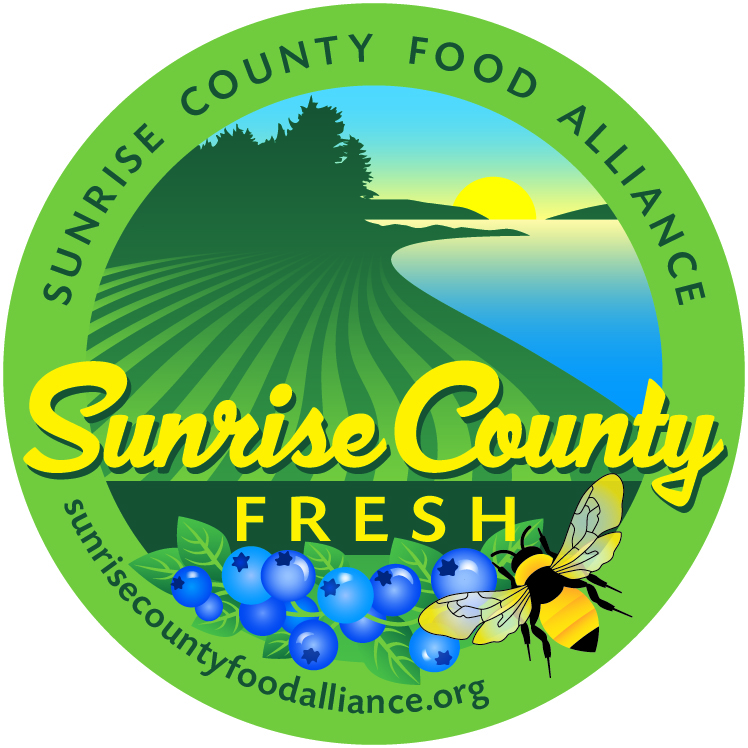 Welcome to the Sunrise County Food Alliance. We are a group of farmers and food producers and others working to improve our local food system in Washington County, Maine. We organize educational events for farmers and food producers, promote food grown in Washington County and do bulk orders to save on seed and farming supplies.
The Soil
One of our goals is for Washington County is to be a leader in nutrient dense food. We strive to take good care of and improve the soil from which all our food and crops grow.
Meetings
We meet between November and April and usually flip flop between the Machias area and the Calais area.
*November and December* - meetings for business
*January 24th* - Seed Swap in Whiting
*February 1st * - Cool Bot and Moveable Hoophouse Presentation in Whitneyville
*March 14th * - Soils with Mark Fulford. Washington County Community College in Calais, 9-5
*April.* - Hoophouses…Layouts, What to grow, and How to make them more productive. Tour at Salty Dog Farm in Milbridge.

*Summer Neighboring Farms Tours* - We also host a summer farm gathering series for opportunities to see other farms and hear about one of their specialties in Washington County. These are great ways to make connections with other local farmers and for our farm apprentices and workers to get a chance to visit other farms in the area.
Between meetings, this group stays connected using a Google group which allows producers to pass along vital news, solutions, organize bulk buying and identify items for meetings.
Farmers and Food Producers
The following list includes most of the member farms and producers in the Sunrise County Food Alliance - links take you to their web sites or, if they have no web site, to their e-mail addresses.
Garden Side Dairy @ Hatch Knoll Farm, Jonesboro
Growing Concern Farm & Nursery, Calais
Lamb Cove Farm, Robbinston
Lil Buddy Farm, Cathance Twp
Robb Hill Farm, Alexander
Tide Mill Organic Farm, Edmunds