Local Food in Washington County
Washington County Food Summit - March 8th, 2014
The Healthy Communities Work Team of the GROWashington-Aroostook regional planning initiative is working with Washington County: One Community and Maine Farmland Trust to support the agricultural economy in Washington County.

We hosted a Washington County Food Summit on Saturday March 8th, 2014 from 8AM-4PM at the Elm Street School in East Machias.
Initial feedback from participants: the Food Summit totally rocked!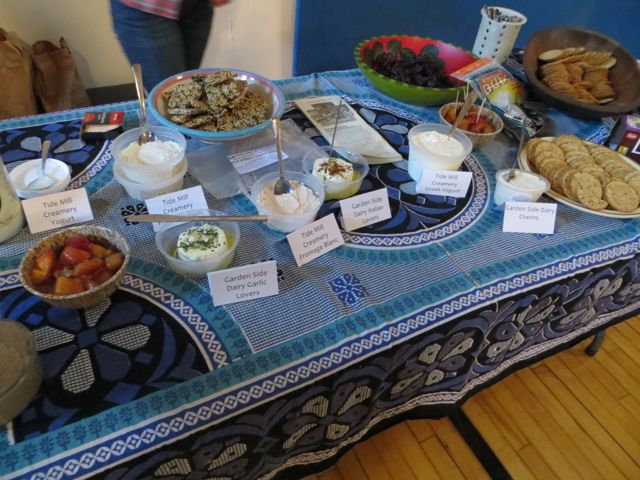 Thanks to our sponsors, admission was "FREE" for a donation to a Food Pantry of your choice.
Over 120 attendees raised more than 100 pounds of non-perishable food and $258 in donations!
Handouts
Speaker and Summit Organizer Bios
Sponsors list (Thanks to them all!!)
Prioritized List of Infrastructure Gaps
Washington County Food System Projects and Resources (March, 2014)
Mapping Local Foods handout
Washington County Farm Business Development Service Providers
Word Cloud Vision for the Washington County Food System (click link or image at bottom to download)
How is your Farm Business related to Tourism?
Powerpoint Presentations
AM - Attracting Farmers to Washington County
Attracting & Supporting Famers in Washington County - Tricia Rouleau, Maine Farmland Trust (3.1 MB)
Key Lessons Learned and Implications for the Future - John Jemison, Extension Professor, Soil & Water Quality (4MB)
AM - Strengthening Access to Good Food
... ,Wendy Harrington, Maine Sea Coast Mission
Local Food as Hope: Community Supported Farmers Markets - Erin Sweeney, Food AND Medicine (2.4MB)
Lunch - Maine Food Systems Data – Maps and the Data Behind Them
Mapping Local Foods - Intro (2.6 MB)
Mapping Local Foods - Food Network Map Demonstration (3.3 MB)
Notes and Priority Actions
Food Summit Evaluation - Survey Results
Press
Machias Valley News Observer March, 2014
The Quoddy Tides 3-14-2014
If you have trouble downloading any of the Food Summit materials please contact Judy East or Regina Grabrovac.
Here is the Vision for the food system from those who attended the Washington County Food Summit: