Transportation Access & Cost in Washington County
Workforce Transit Options
Rural working-age adults in Washington and Aroostook County, particularly those in lower socioeconomic brackets, often find themselves trapped in a financial Catch-22: they need a car to get a job, but they need a job to get a car. In addition, many would be unable to keep their current jobs if they were unable to drive or find a ride. Current routes and schedules for public transit do not adequately serve the regional business community and its workforce.
If transit operations could be revamped to better meet the needs of rural work-ready adults (while continuing to serve the primary customer base of contracted social service agency clients), the economic ripple effects would be widespread:
transit agencies would increase their ridership and route efficiency;
a larger number of rural workers would have access to affordable and reliable transportation options (making it easier for them to find and keep good jobs);
rural municipalities served by public transportation would see a stabilization and perhaps even an increase in their population and tax base; and
the region's merchants and service providers would prosper, as there would be more workers with steady jobs and disposable income to spend.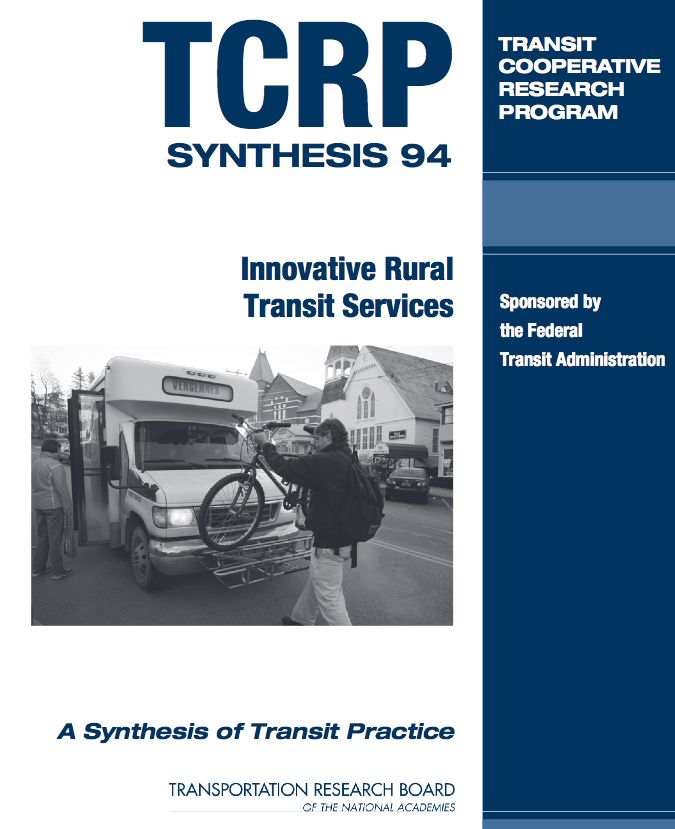 GroWashington-Aroostook surveyed the best programs and practices across the nation to determine strategies that might help to expand workforce access to public transportation in Washington County. According to "A Synthesis of Transit Practice", a 2011 national study that documents innovative rural transit services, by the Transit Cooperative Research Program, the major factors driving innovation in rural public transit programs include:
Agencies that recognize and reward managers and staff for creative problem-solving and continuous process improvement
Flexible and relatively rapid responses to changing demographics
Increased agency involvement in the transportation planning process
Alternative service delivery modes and techniques
Outreach, education and training
Developing and leveraging new transit funding opportunities
Alternative service delivery innovations offer the greatest potential to rapidly adapt Washington County's existing rural public transit system to better serve the needs of regional businesses and their workforce.
GROWashington-Aroostook developed a PowerPoint presentation of model policies and programs and an annotated resource sheet to highlight some that have worked well for other rural regional transit systems. For more information on these ideas or to join the Working Group in Washingotn and Hancock Counties please contact Judy East at WCCOG (454-0465), Sandie Dubay at Healthy Acadia, Linda Belfiore at WHCA, or Sandi Duchesne at GreenLight Solutions LLC.
Many of these initiatives would be relatively easy, quick, and inexpensive to implement in Maine. For example, The Windham Region in Southeastern Vermont documents (Windham Region Mobility Study, 2012) how they were able to significantly expand transit service hours, routes, and operational efficiency by harnessing a creative multi-organizational mix of existing transportation assets, volunteers, and organizational resources, rather than developing a traditional transit service expansion plan which might have taken years or even decades to fully implement.
Alternative Service Delivery Ideas
Innovative strategies and practices could greatly enhance the current level of service for all transit operations in Washington County, particularly in their capacity to serve working-age adults. Several alternative service ideas from other places are summarized below from the research. They all have some potential to expand access to public transportation and workforce development in Washington County.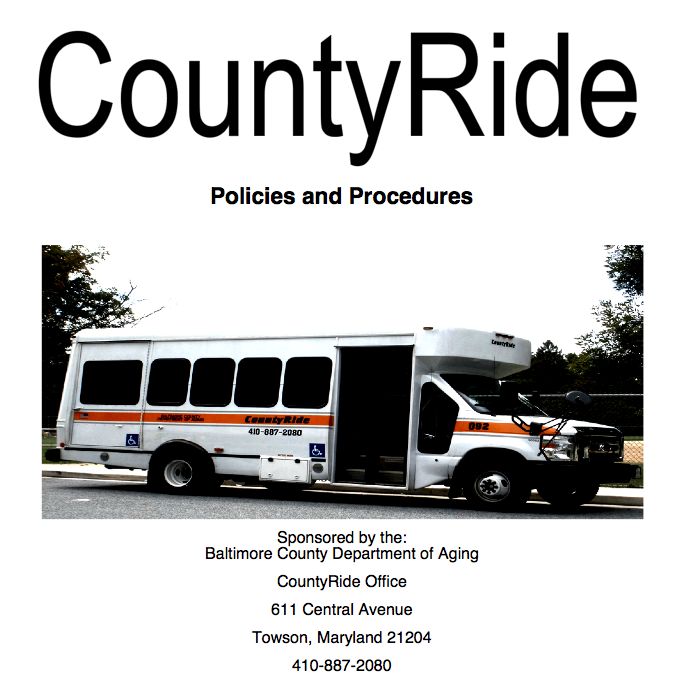 "Fixed-schedule" service – combines the convenience of demand-response service with a published daily schedule, making it more predictable and reliable for general public riders
Immediate-response "Dial-A-Ride" service (works best as a community-based system in relatively compact population centers, with a strong local volunteer base if volunteer drivers are used)
Establish transit stops at formal and informal "Park and Ride" lots
Ride-sharing and vanpooling programs, often using GIS to match drivers to riders; some vanpool programs can be "self-organized" by a group of employees living in the same general area
Innovative use of off-the-shelf transit scheduling software for automated demand-response ride booking and real-time digital driver scheduling (Baltimore County Department of Aging "County Ride" Program)
Child-oriented transit service: hire a transit attendant to escort young children on rides to daycare/school/appointments, thus allowing the parent(s) to work
Dues-paying, 24-7 non-profit ride service with incentives for pre-scheduling, flexible scheduling, and shared rides; successfully operating in Portland, Maine and surrounding communities
Provide easy-load bike racks on ALL vehicles in the public transit fleet!